Additional Services
Excavation Specialists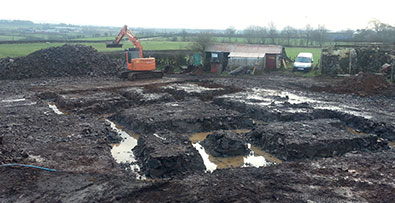 Irwin GroundWorks has a team of very experienced excavation specialists who are able to complete any type of project involving earthmoving management. The most complex projects are their speciality where varied soil and rock types need to be separated and selected for the best possible use. They are able to plan, programme and carry out earthmoving management in the most efficient manner, working in and around other specialists to keep the work stream flowing. These excavation specialists and matriculated engineers will also look at more cost effective ways to carry out the clients requirements and can also advise on different value engineering options.
The firm undertakes projects large or small, including site clearance, bull dozer hire and general ground works.
Land Drainage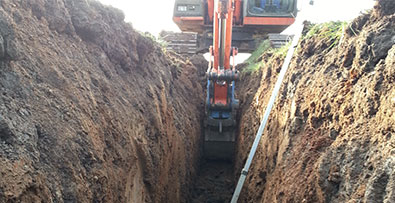 Client satisfaction is constantly the priority of Irwin GroundWorks. In consultation with customers, Irwin's will offer a drainage solution for an array of situations.
Assessment of existing drains is the initial step and, if possible, renovated and improved. If new drains are required, they will be designed on the basis of the most appropriate solution.
Landscaping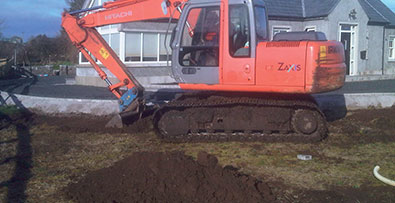 Landscaping at premises, old or established, is always tailored to the specific requirements of the client.
Ancillary Services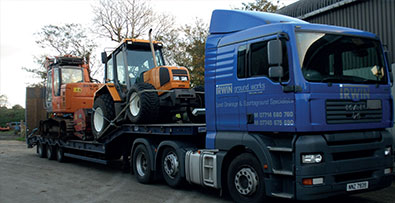 Irwin GroundWorks offer many other support services. These include:
Heavy plant haulage
Tractor mounted hedge and verge cutting equipment
Long -reach heavy duty saw head
Heavy duty grass/rush cutter
Mole plough – water pipe installation
Tree surgery
Agricultural Contracting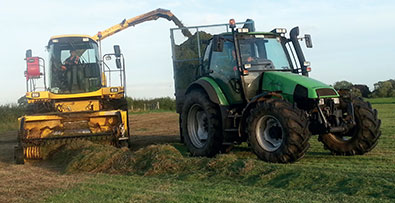 Irwin GroundWorks has been involved in agricultural contracting since 1971 and over this time wide experience has been gained and applied in order to satisfy a wide client base.
The firm has a list of client-tailored operations in this category including:
Silage harvesting
Whole crop harvesting
Herbicide/pesticide spraying
Fertiliser application
Subsoiling
Ploughing
Hedge cutting
Grass/rush cutting
Land drainage
Bull dozer hire
Mole plough – water pipe installation
Irwin's is flexible to the needs of the client, and can tailor contracts depending on the machinery required and the level of involvement the client wishes to maintain. The job will be done quickly and efficiently, with attention to detail from loyal, trustworthy staff.
If you would like to discuss your project or the services we provide then give us a call -
T 07745 675 690
or email
info@irwingroundworks.co.uk
Accreditations